Gilmer County Fire Rescue is looking for candidates interested in apply for EMS Division Chief.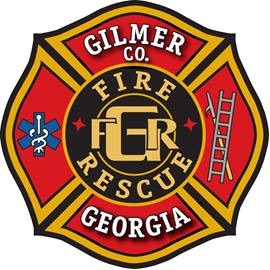 Division Chief
Emergency Medical Services
Job Description
Major Function
This is a professional, division lead and senior level management position of a highly responsible and visible nature dealing with departmental and public health and safety. Responsibilities include the administration and management of the Gilmer County combination Fire/EMS department. This individual must be highly motivated, self-directed, and work independently. The position reports directly to the Deputy Fire Chief.
Essential Functions
The following description describes the principal functions of this job but should not be considered an all-inclusive listing of work requirements. This individual may perform other duties as assigned, including working in other functional areas to cover absences or relief, to assist with peak work periods, or otherwise to balance the workload of the department.
Displays strong leadership qualities within the fire rescue department, be a self-starter and highly motivated. Must have excellent organizational skills, show attention to detail, and be professional in performing the duties of the EMS Division Chief.
Provides direction to fire/EMS personnel in the administration of the EMS division along with related training.
Develops and implements continuous quality improvement (CQI) programs by reviewing all patient care reports in order to analyze EMS effectiveness, system trends, and needs in order to ensure EMS division effectiveness.
Assists in researching and developing protocols, policies, and procedures for continued EMS improvement and compliance.
Advances the EMS division through appropriate training by planning and coordination of EMS continuing education programs with material to ensure compliance with required education hours.
Manages EMS Ambulance licensure requirements and other related certifications in accordance the Georgia Office of EMS/Trauma requirements and maintains records related to licensure and certifications.
Ensures all medical equipment on ambulances and fire apparatus are appropriate and in good working order.
Ensures that medical supplies are at an appropriate inventory level.
Knows understands, and appropriately updates the Georgia Office of EMS/Trauma operational plan.
Assists the Deputy Chief and or the Battalion Chief with the management of day-to-day operations related to EMS as needed.
Oversees and manages reports related to EMS operations to include Patient Care Reports.
Takes a leadership role and serves as primary department contact overseeing any patient care related issues.
Ensures that medical care providers are properly licensed, and credentials are up to date.
Performs duties of HIPPA Compliance Officer, Privacy Officer, and Infection Control Program administrator.
Acts as primary liaison between Gilmer County Fire Rescue and ambulance billing vendor (MEDCORP EMS).
Staff an ambulance at the Paramedic level in the event of staff shortages.
Acts as Liaison between Medical Director and Gilmer County Fire Rescue personnel.
Serves as Liaison for any EMS related issues between Gilmer County Fire Rescue and Georgia State and local regulatory agencies, local hospital staff/administration, other EMS/fire agencies, air medical transports, medical equipment suppliers/vendors, training centers, citizens, any other agency/individual associated with pre-hospital care.
Participates in Northwest Georgia EMS Advisory Council for Region 1.
Provides guidance for routine/specialty/critical care transfers, multi-casualty, and special events.
Assists with vehicle/equipment procurement within budgetary guidelines.
Deals with public inquiries and concerns related to EMS.
Provides EMS training to all department personnel.
Assists with preparing plans that outline the EMS operating procedures to be used in response to disasters.
Performs various other duties as assigned by the Fire Chief.
Minimum Requirements
5 years field experience as a Georgia and or National Registry licensed Paramedic.
15 years of combined EMS/Fire experience.
NPQ FF-II
NIMS certification 100, 200, 300, 400, 700, 800
Advanced Cardiac Life Support
Basic Life Support
Pediatric Advanced Life Support
Georgia EMS Instructor OR NPQ II Fire instructor OR Georgia P.O.S.T. Instructor OR equivalent
Documented leadership progression up to the rank of Lieutenant or greater.
Preferred Requirements
National Registry Paramedic
Critical Care Certification (CCP-C, FP-C)
Instructor in ACLS, BLS, PALS, CPR
Associate Degree in Emergency Services Management or a related field.
NFA- Management of Emergency Medical Services
NFA- EMS: Quality Management
Georgia EMT Coordinator
Haz Mat Technician
Progressive leadership roles up to or beyond Battalion Chief level.
Download the job description here.
Download the application here.
Applications can be submitted to This email address is being protected from spambots. You need JavaScript enabled to view it.
Applications are due by March 5, 2023.